---
What is the JAVELAN Program?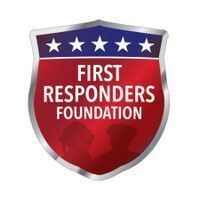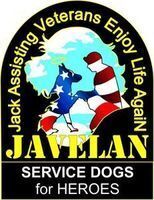 The JAVELAN program provides funding for service dogs for military veterans and retired first responders in eastern Nebraska and western Iowa. This program enriches the lives of retired first responders and veterans, by enabling independence and giving life-changing support.
JAVELAN Is for Our Nation's Heroes Who Are Suffering From:
PTSD (Post-Traumatic Stress Disorder)
Traumatic Brain Injury
Many other affiliated physical and emotional disabilities.
JAVELAN partners these heroes with trainers and dogs to improve the quality of life of our nation's heroes through the medical assistance and healing power of their new canine partners.
JAVELAN Is Unique
Shelter or rescue dogs are used whenever possible. These dogs find their purpose in a loving, forever home.
The retired first responder or veteran participates in the training of the dog. The "team" bonds and the dog learns to respect and obey their teammate.
The cost per team is approximately $3000 for training and needed supplies, much lower than many other programs.
JAVELAN offers lifetime support for the recipient of the dog.
The program was established to ensure that our heroes in need benefit from this opportunity regardless of their ability to pay. JAVELAN was founded in 2017, as an independent non-profit organization to support the placement and training of service dogs for military veterans and continues that mission today as a program of the First Responders Foundation.
---
What is the Veterans and First Responders Area Giving Organization (VFRAGO)?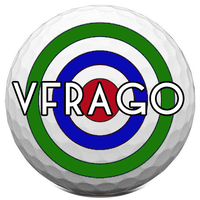 VFRAGO is a non-profit located in Nebraska, committed to strengthening connections between Veterans, First Responders, and other members of the community. We organize events for social, fundraising, and charitable causes.  The program was started and run by veterans who dedicate their time to serving the veterans and first responders in our area during their time of need. VFRAGO is run by volunteers and is 100% donation funded. 
---
What is the Pilots N Paws program?

Pilots N Paws® is a 501(c)(3) non-profit organization. Our site is intended to be a meeting place for volunteers engaged in the valuable services of rescuing, sheltering and adopting animals, and volunteer pilots and plane owners willing to assist with animal transportation. The intent of Pilots N Paws is to provide an environment in which volunteers can come together and arrange or schedule rescue flights, overnight foster care or shelter, and all other related activities.
Through the Pilots N Paws discussion board, volunteers can exchange information regarding animal transports, coordinate and schedule transports, share rescue stories and recruit volunteers.
All participants are encouraged to check daily for new listings on the discussion board for purposes of volunteering or assisting in our effort to save animals. The discussion board is also intended for participants to develop friendships and relationships and to get to know one another because we are all working toward a common goal, to save the lives of innocent animals.
---
Homeless to Hero - This is Sallie's story
In the summer of 2022, Sallie found herself stuck in a rural kill shelter in Texas.  She had been brought in as a stray and no family came forward to claim her.  Abandoned and alone in a scary place, Sallie quickly shut down.  She wouldn't eat and laid at the back of her kennel in fear. With a vast number of unclaimed strays in the area, Sallie's safety was at great risk.  If all of the kennels filled up, she would have to be euthanized to make room for new arrivals.  Her time was running out very quickly.
The first time we saw a picture of Sallie, she was cowered down in her kennel, unsure of her fate.  The fear in her eyes was unforgettable. We knew she was special.  We knew we had to rescue her.  We knew her job here on earth was far from over...  We sprang into action, determined to save her precious life.
Thanks to a generous donation from Cooper and Zoey Collins, Sallie was freed from her jail cell, just moments before meeting a fateful end.  Within a matter of hours, she was on a private plane and headed to Nebraska. It took three generous pilots from the Pilots N Paws Organization to get her to Nebraska safely.  A huge thank you to Victor Zwierlein, Scott Lindholm, and Tom!  
When Sallie arrived at ASNN, she needed to be treated for some medical issues due to the neglect she had endured during her short life.  During her initial exam, we learned that not only was she underweight and malnourished, but she was also positive for heart worm disease.  After a few weeks of good food and TLC, she was finally healthy enough for her heart worm treatment.  During her month-long treatment, Jerome Droescher with VFRAGO (Veterans and First Responders Area Giving Organization) came into the shelter to tell us about JAVELAN and ask if we would like to partner with the program.  As this conversation continued, we realized exactly WHY Sallie was so special.  Sallie was a perfect candidate for JAVELAN!!!  We finally knew what Sallie's job here on earth was: to breathe new life into a wounded hero of her own.
Follow us as Sallie's story continues and we continue to save lives together.