Vets Get Pets - A Nebraska program for Veterans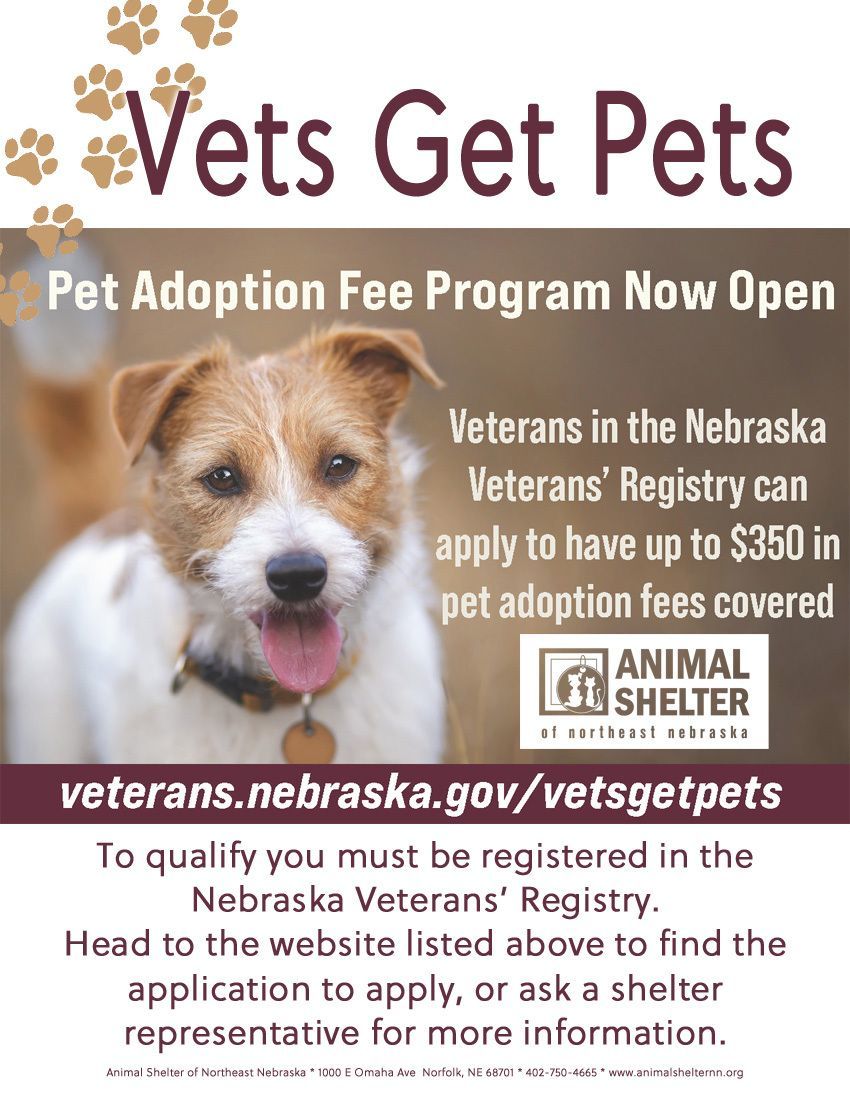 Why Should Vets Get Pets?
A study done at two Department of Veterans Affairs outpatient clinics examining the benefits of canine companionship for veterans with PTSD found that overall, the veterans who participated in the study helped them feel calmer, less lonely and depressed, and less worried about the safety of themselves and their families. In addition, the CDC notes that studies have shown that owning a pet can lead to potential physical and mental health benefits such as increased opportunities for exercise and outdoor activities, and increased opportunities for socialization.
For more information, please click the license plate below to visit the Vets Get Pets website!