Volunteer Information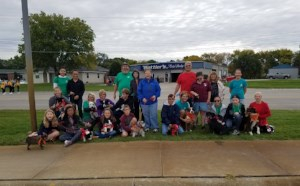 We are primarily volunteer run, so volunteers are critical to our success!
It does not matter what your ability may be, we will find something for you to do! Anything from dog walkers, dog snugglers, kennel cleaners, litter scoopers, kitty snugglers, laundry doers, dish washers and much much more!
If you are interested in volunteering at the ASNN, we have volunteer trainings (scheduled on our events calendar) located at the shelter at 1000 E. Omaha Ave. in Norfolk, NE. There you will learn all safety procedures, how to handle the animals, where all of the supplies is, etc.
Hope to see you there!
Volunteer Opportunities Available
Special Events Community Outreach

General Cleaning and Maintenance