Meet Zahra!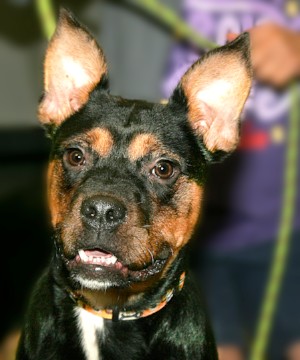 BOXER MIX
1 YEAR OLD
FEMALE
KIDS: WOULD PROBABLY DO WELL WITH OLDER KIDS (SHE JUMPS UP ON PEOPLE)
DOGS: SHE ENJOYS COMPANY
CATS: UNKNOWN
LEASH: PULLS A LITTLE
HAS BEEN AT THE SHELTER SINCE 9/4/18
Zahra is a 1 year old Boxer mix that was transferred to us from a kill-shelter in Texas. She is a medium sized dog that gets along well with other dogs. She does jump up on people, so we would suggest that if placed into a home with kids, that the kids be 10+. Zahra is fully vaccinated, microchipped, dewormed, current on flea/tick preventative and will be spayed before she can go home.