Meet Tiggy!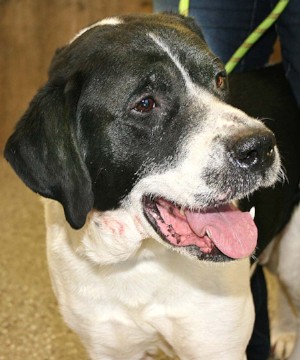 LABRADOR RETRIEVER MIX
6 YEARS OLD
MALE
KIDS: WOULD DO OK WITH OLDER KIDS 13+
DOGS: GOOD WITH OTHER DOGS
CATS: UNKNOWN
LEASH: PULLS A LOT
HAS BEEN AT THE SHELTER SINCE 4/28/18
Tiggy is a sweet dog that is patiently waiting for the family that will take him home. Tiggy turns a lot of people away in his kennel because he barks a lot. Tiggy has cataracts and can't see very well, so he barks when he sees movement. He pulls on the leash, but gets better each day we work with him. With a little training, he would be a good walker. Tiggy was in a home with another dog, so he should do well with others. He hasn't been in a home with kids, but has done well with kids here at the shelter.