Meet Stache!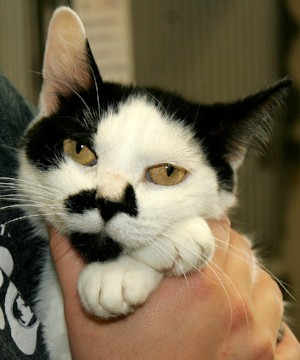 DOMESTIC SHORT HAIR
6 YEARS OLD
FEMALE
KIDS: HAS NEVER BEEN AROUND KIDS
DOGS: UNKNOWN
CATS: LIVED PEACEFULLY WITH OTHER CATS
HAS BEEN AT THE SHELTER SINCE 8/9/18
Stache is a 6 year old Domestic Short Hair. She is spayed, fully vaccinated and microchipped. She is a lazy cat that has been described as a couch potato and a lap cat. She has been in a home with other cats and got along well with them. In her previous home, she was allowed outside to explore but lived mostly indoors.