Meet Snoopy!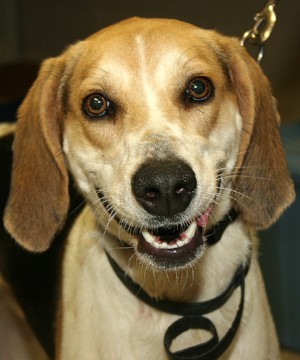 TREEING WALKER HOUND
2 YEARS OLD
MALE
KIDS: OLDER KIDS ARE BEST
DOGS: UNKNOWN, LIKES TO BARK AND PULL TOWARDS THEM
CATS: UNKNOWN
LEASH: PULLS SOMETIMES
HAS BEEN AT THE SHELTER SINCE 7/3/18
SNOOPY WOULD BE A GOOD FARM DOG, HE HAS A LOT OF ENERGY AND NEEDS ROOM TO RUN OR SOMEONE TO TAKE HIM FOR REGULAR WALKS/RUNS. ONCE YOU GIVE HIM ATTENTION, HE WON'T LET YOU STOP - AS SNOOPY WOULD SAY, "DON'T STOP PETTING ME".