Meet Midnite!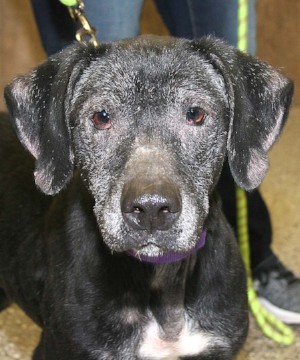 LABRADOR RETRIEVER MIX
6 YEARS OLD
FEMALE
KIDS: WOULD DO GOOD WITH KIDS 5+
DOGS: DOES GOOD WITH OTHER DOGS
CATS: UNKNOWN
LEASH: PULLS A LOT
HAS BEEN AT THE SHELTER SINCE 4/28/18
Midnite is a 6 year old Black Lab mix. She came from a home where she had allergies that went untreated for a significant amount of time. As a result, her skin does not look the best and she gets regular medicated baths and is on a grain-free diet to keep her allergies at bay. She loves attention and is now full of energy since her skin is finally healing and she is no longer in pain. She loves to be petted, loves going for long walks and is learning how to be a dog again.