Meet Mia!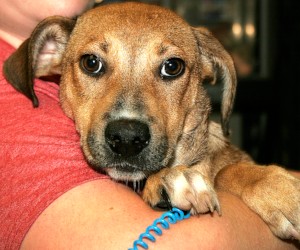 MIXED BREED/UNKNOWN
5 MONTHS OLD
FEMALE
KIDS: WOULD PROBABLY DO WELL WITH KIDS
DOGS: GETS ALONG WELL WITH OTHERS
CATS: UNKNOWN
LEASH: STILL LEARNING
HAS BEEN AT THE SHELTER SINCE 9/4/18
Mia is a young pup that is ready to go to her forever home! She was transferred to us from a kill shelter in Texas. She is only 5 months old, so she should acclimate into almost any home setting. Mia has been spayed, microchipped, vaccinated, dewormed and is kept current on flea/tick preventative.