Meet Lambeau!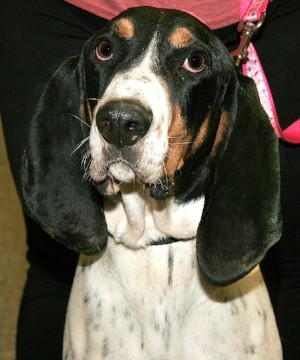 BLUE TICK COONHOUND MIX
**PLEASE RESEARCH THE BREED**https://www.akc.org/dog-breeds/bluetick-coonhound/
3 YEARS OLD
WEIGHS 76 POUNDS
MALE
KIDS: BIGGER KIDS (HE'S A BIG DOG)
DOGS: MAYBE/MAYBE NOT - LETS MEET FIRST
CATS: UNKNOWN
LEASH: PULLS SOMETIMES
HAS BEEN AT THE SHELTER SINCE 11/8/18
LOVES TO RUN AND WOULD PREFER A LARGE AREA OR FARM TO RELEASE HIS ENERGY ONE. HE IS YOUR TYPICAL HOUND, SO PLEASE RESEARCH THE BREED WITH THE LINK ABOVE.