Meet Jennings!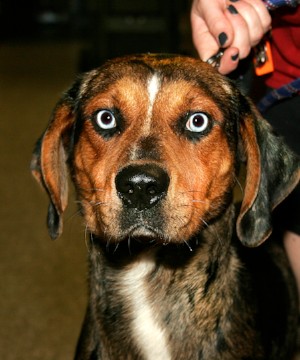 CATAHOULA LEOPARD DOG/ TREEING WALKER COONHOUND
1.5 YEARS OLD
MALE
KIDS: HE DOES JUMP UP ON PEOPLE, SO MAYBE START WITH OLDER KIDS
DOGS: MAYBE... HE WANTS TO MEET FIRST
CATS: UNKNOWN
LEASH: PULLS A LITTLE, BUT LOVES TO WALK
HAS BEEN AT THE SHELTER SINCE 9/6/18
Jennings is a blue-eyed beauty. He is 1.5 years old and loves to go for walks. He does jump up on people, but should do well with kids. Jennings is fully vaccinated, neutered, microchipped, dewormed and current on his flea/tick preventative.