Meet Hera!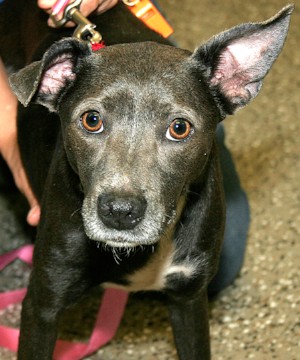 MIXED BREED/ UNKNOWN - POSSIBLE TERRIER MIX
2 YEARS OLD
WEIGHS 30 POUNDS
FEMALE
KIDS: MAYBE/MAYBE NOT, SHE NEEDS TIME TO ADJUST
DOGS: SHE WOULD PREFER TO BE THE ONLY DOG, BUT A MEET AND GREET WILL TELL FOR SURE!
CATS: UNKNOWN
LEASH: PULLS A LITTLE BIT WHEN EXCITED.
HAS BEEN AT THE SHELTER SINCE 10/1/18
HERA IS POTTY TRAINED, SHE LOVES TO GIVE KISSES - NO PEANUT BUTTER REQUIRED. WE BELIEVE SHE WOULD BE VERY LOYAL TO HER FAMILY AND WOULD REALLY ATTACH TO THOSE SHE LOVES.