Meet Edison!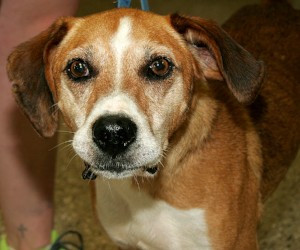 MIXED BREED/ UNKNOWN
8 YEARS OLD
MALE
KIDS: WOULD DO WELL IN A HOME WITH 13+ YEAR OLD KIDS
DOGS: SEEMS TO DO OK, MAY BE SLIGHTLY SELECTIVE
CATS: UNKNOWN
LEASH: WALKS GOOD, PULLS SOMETIMES
HAS BEEN AT THE SHELTER SINCE 7/18/18
Edison is an older  dog that would love to just have a home to be himself. He loves going for walks and does well on a leash. From what we know, he should do well with older kids. He can be selective with other dogs and he loves to play.