Meet Buttercup!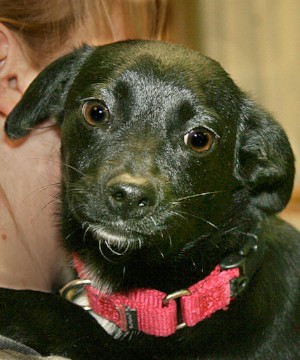 MIXED BREED - POSSIBLE CHIHUAHUA MIX
6 MONTHS OLD
FEMALE
KIDS: 
DOGS: WAS AROUND HER LITTERMATES AND DID WELL WITH THEM, MIGHT DEPEND ON THE OTHER DOG
CATS: UNKNOWN
LEASH: SHE'S GETTING USED TO IT....
HAS BEEN AT THE SHELTER SINCE 11/28/18
BUTTERCUP IS A VERY SHY PUPPY THAT NEEDS A LOT OF SOCIALIZING. SHE LIKES TO ATTACH HERSELF TO ONE OR TWO PEOPLE AND IS VERY, VERY TIMID AND RESERVED. SHE WILL NEED THE PERFECT PERSON TO TAKE HER HOME AND SOMEONE WHO HAS THE PATIENCE TO GIVE HER TIME TO COME OUT OF HER SHELL.