Meet Buckley!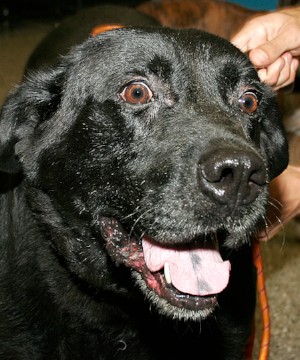 BLACK LAB MIX
6.5 YEARS OLD
MALE
KIDS: UNKNOWN, BUT HE DOES HAVE A CALM TEMPERAMENT.
DOGS: SEEMS TO DO WELL WITH OTHERS
CATS: UNKNOWN
LEASH: PULLS SOME, NOT MUCH
HAS BEEN AT THE SHELTER SINCE 8/21/18
Buckley is a 6.5 year old Black Lab mix. He does well around other dogs and pulls a little on a leash. He loves to run and bark when he's outside. He has not been around children, but he does have a relaxed temperament. Buckley is fully vaccinated, microchipped, neutered, dewormed and current on his flea/tick preventative.