Meet Armondo!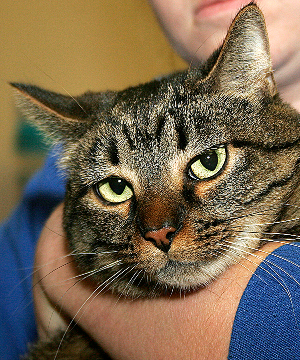 DOMESTIC SHORT HAIR - BROWN TABBY
2 YEARS OLD
MALE
KIDS: SHOULD DO OK, HE LOVES ATTENTION
DOGS: UNKNOWN
CATS: UNKNOWN
HAS BEEN AT THE SHELTER SINCE 11/28/18
ARMONDO IS A CAT THAT LOVES ATTENTION. WE JOKINGLY CALL HIM "THE ROMANTIC" BECAUSE HE WILL LOOK YOU IN THE EYES AND MEOW AT YOU UNTIL YOU SHOW HIM A LITTLE LOVE. WE AREN'T SURE IF ARMONDO LIKES OTHER CATS OR DOGS, BUT HE IS FIERCE ENOUGH TO HOLD HIS OWN IF NEEDED.