Adoptable Pets
Meet Sepheera!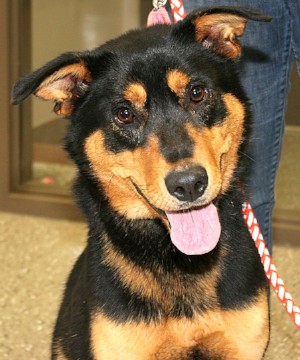 LAB/ROTTWEILER MIX
1.5 YEARS OLD
FEMALE
KIDS: OLDER
DOGS: DOES NOT DO WELL WITH OTHER DOGS
CATS: UNKNOWN
LEASH: PULLS A LOT
HAS BEEN AT THE SHELTER SINCE 3/28/18
SEPHEERA WOULD MAKE A VERY GOOD FARM DOG. SHE DOES HAVE A LOT OF ENERGY AND NEEDS TO HAVE THE SPACE TO RELEASE IT. SHE HAS A LOT OF LOVE TO GIVE AND SHE WANTS TO BE LOVED. WITH PROPER TRAINING, SHE COULD BE THE BEST ADDITION TO ANY FAMILY.